"Work hard in silence; let the success be your noise." The Nassau Counselors' Association was more than honored to present yet another successful Fall College Expo on September 16th compliments of SUNY Old Westbury. The passion of our organization for our stakeholders that are our students and their families shined through the vast crowd, despite the heat, and the most positive feedback on an organized and well thought out structure to our event. Our visitors enjoyed representation from over 180 colleges and universities as well as enthusiastic and informative presentations on the College Admissions Essay, Students with Special Needs, Financial Aid and NCAA. A special thanks goes to Mr.
…
Read More
Next year's Expo dates are:
2018 Fall College Expo
SUNY Old Westbury
September 16, 2018
12-3 p.m.
Click here for information about the 2017 Fall Expo.
2019 Spring College Expo
Hofstra University
April 10, 2019
5:30-8:30 p.m.
Click here for information about the 2018 Spring Expo
.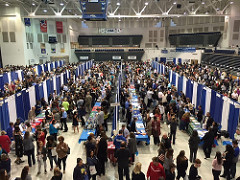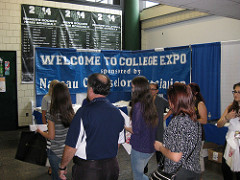 … Read More